We design best when we design youth group t-shirts. That's cause youth group t-shirts are in our DNA. The very first t-shirts we ever designed were for our own church's youth group 20+ years ago. So we get it.
You'll get a killer design on t-shirts your youth group will love, at a great price – with no hassles or surprises.
"Working with people who get youth ministry makes all the difference."
Talk about easy! Your youth group t-shirts are as good as done. Here's how it works. Choose a design template above – pick your favorite… or top 2, 3, or 10. Whatever. Then you can change out the garment styles, colors of the shirts and the designs until you find the perfect mix. 
Then tell us what how you want to customize it for your specific needs. Have a key verse or event theme? We can change it out to whatever works for you. Fill out the form and one of our super creative designers will contact you within a couple days. Your custom design will drop in your email ready for your comments.
Then when you're happy with the design and give us your t-shirt sizes and totals, we'll get to work printing. You get free shipping and your shirts will arrive at your door within 2 weeks. How cool is that?
The process is simple. Gear up!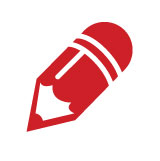 Free Design
Let's make beautiful youth group t-shirts together. At Ministry Gear, free custom design is part of the deal. Did we mention it's free?
Free Shipping
And we ship your youth group t-shirts free too! Upon approval, your shirts will arrive at your door in 14 days or less! Guaranteed.
Here's the Scoop:
400 Designs To Choose From:
Short on time? New design templates added every week!
Free Design:
Get free expert design and advice on every order.
Free Shipping:
Delivery guaranteed in 14 days or less from when you approve your design.
Miracle Rush:
It can be done. Super fast shipping available as needed at reasonable cost.
Satisfaction Guaranteed:
On the rare occasion when things don't go as planned, you can be confident that we'll work with you every step of the way to make it right.
Not About Shirts:
Most of all, our motivation is to serve your church with the talents God has entrusted us with.