"Do not conform to the pattern of this world, but be transformed by the renewing of your mind." – Romans 12:2a
Churches across the country are addressing the growing need for Christian recovery and sobriety programs in their communities. They are embracing the hurt, lost, and addicted like never before. Your recovery T-Shirts will help you build up the unity and closeness you desire in your group.  
Whether your church is working through Celebrate Recovery, National Association for Christian Recovery, Teen Challenge USA, or another of the great Christian sobriety/recovery programs available, your heart's desire is to help your members seek Christ and His power to help them down the road to recovery and back home to spiritual maturity and wholeness. You and your MinistryGear designer will work together to create the perfect recovery t-shirt design that builds up your group and encourages growth.
Each week, your recovery group will get together to seek freedom from the "hurts, habits, and hang-ups" that prevent them from experiencing the life God intended them to live. By diving into God's Word, by confessing their sins to one another, having fun together (check out this hilarious skit about CR newcomers), and by spurring one another on to lives marked by righteousness and maturity, your recovery group will soon celebrate the victory and encouragement that comes from freedom in Christ (Galatians 5:1).
You'll work together with your MinistryGear designer to dream up and create the coolest recovery t-shirt design that makes a statement and creates greater unity your group.
Did we mention it's free? Your group's recovery t-shirt design is FREE! Our mission is to serve your church, so the design work is complimentary. Get creative. You can't top our free design service.
Serving in recovery ministry isn't easy. The very nature of addiction often brings out the worst in people, even those you're intending to help. Yet, in spite of the trouble and hurt that can come during the recovery process, people like you stick with it. You sacrifice deeply and press on for those who may even reject you.
Isn't that what Christ did for each one of us?
Recently, Alameda Church of Christ in Norman, Oklahoma launched their Celebrate Recovery program to serve the hurting in their community. Pastor Rusty Tugman was so moved by what he was seeing God do, that he wrote the following "6 Things I'm Learning from Celebrate Recovery":
1 – People Want To Experience Healing
2 – People Need a Safe Place to Share Their Hurts
3 – I Have Such Admiration for People On the Journey of Recovery
4 – The Healing Christ Offers is Real
5 – Love of Neighbor is Inspiring
6 – I'm Privileged to Be a Small Part of CR
Read Pastor Randy's full post on his blog HERE.
We're all in need of recovery, and Jesus is the ultimate sponsor. He provided a way to cleanse us from all unrighteousness, not just the addict. So be encouraged. The work you do as part of Celebrate Recovery – or whatever recovery program your church engages in – is bringing people to Christ and He is changing lives!
---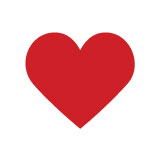 We Love Your Ministry
Don't miss this. We're in love with what God's doing through your recovery ministry. Your church is bringing glory to God through this life-transforming program, and we praise Him with you! So we want to do what we can to serve your CR t-shirt needs. We'll make the process quick and easy so you can get right back to helping your members address their "hurts, habits, and hang-ups." Send us pics of your group wearing the shirts if you've got 'em.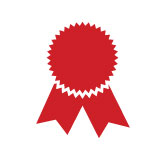 The Guarantee
Ordering shirts can be a hassle, but don't worry. We got this. Our process is so good, we promise you'll get the best screen printed t-shirts you can find – and have fun in the process! We stand behind our work and our schedule. If your CR t-shirts don't arrive just as you ordered and right on time, we guarantee we'll make it right! Yes, there are some guarantees in life, and this is one of the good ones. Put our guarantee to the test.
Free Shipping
You can't wear "shipping" so we don't sell it. We give it away for free. Your custom recovery t-shirts will arrive within 14 days via our FREE "Ground Service." If you need it faster, "Rush Service" delivers within 8 days. Need it even quicker? Try MinistryGear's 3-6 day "Miracle Delivery!" Times reflect orders shipped within the 48 contiguous United States. Call 1-888-812-4044 for details, or visit our shipping & delivery page.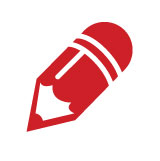 Free Design
You might be an amazing CR sponsor or administrator, but how are you at graphic design? Don't worry. Your MinistryGear designer will work together with you to create the perfect recovery t-shirt design – for FREE! Your professional design is complimentary for your ministry. Send us your ideas, colors, text… whatever. We'll help you create a beautiful – and wearable – artwork that everybody will love!
It's about ministry, not t-shirts.

---
Life would be pretty stale if it were all about t-shirts. Our real passion is ministry. We're a group of talented artists who love serving ministries with the gifts God has given us. We also love making it easy on you. You don't need to waste your time hassling with a complicated drawing/design/ordering process. Breaking down these barriers is our ministry to you. We'll get you the best looking shirts, right on time, and at the best price. Thanks for allowing MinistryGear to serve you and your church with your recovery t-shirts.
Request a Free Design Mockup