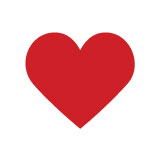 Ministry Partners
Everything we do is for churches and ministries. As a church leader you have some challenging jobs. That's why we've chosen to serve you with our God given artistic talents. We know how ministry works and we're here to lighten your load. Our desire is to deliver everything you need with excellence so that you can focus on the important work of personal, relational ministry. Leave the details to us.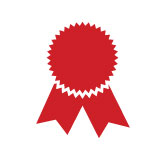 Guaranteed On time
All orders are guaranteed to be at your doorstep in 14 days or less with MinistryGear's free UPS Ground Service! We also have Rush Delivery, which takes just 7 days or less. Or try Miracle Delivery if you need your shirts in 2-4 days. Shipment times reflect order shipping to the lower 48 contiguous United States. If you have questions we'd love to talk with you. Give us a call: 1-888-812-4044.
"Working with people who love serving ministry makes all the difference."
---
You want to pick the best quality, price, and design for your church t-shirts. Here, you'll choose from hundreds of pre-made design templates ready to be customized for your ministry with the latest and greatest styles. Or you can create your own design! Upload a simple sketch or a finished design. You and your friendly neighborhood MinistryGear designer will work together on a design that looks cool and everybody will love. Your new shirts will be delivered on time and done right… guaranteed!
You Have Design Help At Your Fingertips
Beautiful t-shirt designs custom-made for your church – we've got 'em. Choose any color or fit. Add your logo. Print on the back, front, side or all three. Change anything you like in our hundreds of brilliant ministry design templates. You don't need to spend hours locked in a room fiddling with a clunky online design "wizards." Don't be held hostage by that artistic volunteer who has the best intentions but operates on a different schedule than you. As designers and fellow believers, we'll work side-by-side with you to create the perfect design for your church shirts at the best price, and right on time.
Pin This Image to help other churches find their perfect logo shirt.
<- – – – – – – – – –