Congrats! Your perfect Mexico missions t-shirt design is just a few clicks away. We've got hundreds of designs that can be modified to match exactly what you want. Our professional and friendly team of artists is here to customize the design you love for free.
Your Church's Mexico trip will be remembered with these customized T-shirts from Ministry Gear. We are here to create the perfect shirt design for your entire church group. Offering t-shirts customized to different themes depending on the type of trip your going on, service trip, building and construction, sports camps, etc… you get the idea.  That's why we enjoy talking to you on the phone so much so that we can hear about the ministry you hope to accomplish while in mexico, so that we can create something that is a perfect match to what you need.  –  in every bright color you can imagine. 
We're passionate about design and we highly encourage you to share with us your ideas so we can help you bring them to life.   
---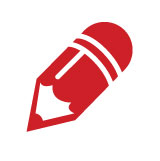 Free Design
We love to design for your ministry! So that's why we do it for free! Choose a design template and we'll customize it for you. Or request a free custom design from scratch!
Free Shipping
Free ground shipping comes with all orders. Your shirts will arrive 2 weeks rom the day you approve your order. Check out our Shipping & Delivery page for details.
Your mission is our mission.
---
Building long-lasting relationships, experiencing other cultures, and growing in your understanding of the Lord and what it means to serve others are just some of the benefits of going on short-term mission trips. Ministry Gear is looking forward to working with you as your team prepares for this amazing opportunity to serve and share the gospel in Mexico.