Free, Risk Free Design will take your shirts to the next level!
Ordering t-shirts can be a pain when you're dealing with hidden fees and companies that just don't care about your church. That's why we offer our design services for free when you order shirts. We don't want you to have to choose between quality design and affordability. With Ministry Gear, you can have both! That means free design, free shipping, and absolutely no hidden fees. We serve you, so you can get back to what matters!
Pick a design below to get started
An expert will help customize it for your church!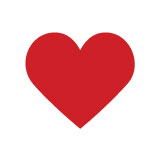 We Love Ministry
Made for churches by people that get ministry. Pastors and leaders have some of the most important and challenging jobs in the world. You need to be working with the best company available, one that understands how ministry works. We deliver custom church t-shirts to you quickly, because serving you is our way of serving the people in your church with our God given artistic talents. We are here to make it as easy as possible, so you can get back to ministry!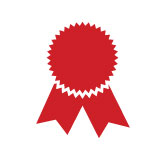 The Guarantee
Custom shirts are generally not accompanied by guarantees, but here at MinistryGear we are sure we can deliver. If the shirts are flawed or arrive later than promised we will make it right for you! We understand that ordering t-shirts might be a new thing for you. With that in mind, we have worked out a fool-proof system and are confident we can deliver the highest quality screen printed church t-shirts for you!
Free Shipping
Your t-shirts are guaranteed to arrive at your door within 14 days with MinistryGear's free Ground Service! If you need it sooner we offer rush delivery, which guarantees delivery within 8 days and Miracle Delivery, which guarantees delivery in 3-6 days. These order times reflect orders shipped within the 48 contiguous United States. If you have questions regarding your specific needs please call us at 1-888-812-4044, or visit our shipping & delivery page.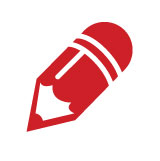 Free Art & Design
Together we will design some beautiful t-shirts. Free custom design is part of the service here at MinistryGear. If you have an idea for your shirts our friendly team of designers is here to help. Together we can create, modify, or customize any t-shirt or sweatshirt design you can imagine. By adding your text, color combinations, images and your logos within your new design the design team here will create a beautiful work of art. You will love it!
It's bigger than just t-shirts.
---
It's not about design or t-shirts, it's about serving the church with our God-given talents as artists, designers, and people who love to find solutions, for churches, pastors or ministries.  Not for our glory, but for His glory. Working unto the Lord, using our God-given talents serving you is what gives us purpose in work, and we're honored every time pastors and ministry leaders choose to partner with us.  It brings us joy to serve you, and by extension serve the people in your ministry.  It's our goal to do everything possible to make sure you get the best looking shirts at the best price and that they arrive on time every time.  Because we know you have better things to do than worry about things like late shipments and mistakes.  Taking care of these big details is our ministry.  Thank you for considering MinistryGear for your church t-shirts.
– The MinistryGear Team
"Working with people who love serving ministries makes all the difference."
Get amazing-looking shirts for your church. Finally you can now easily get professional t-shirts made specifically for your church. The team of Ministry Gear experts is ready to serve your group.  Because you need to be sure that your church gets the best design possible, you stay within budget, and you don't have much time. Ministry Gear exists to serve the body of Christ because this is how serving the Lord with God-given skills and ability looks.  Each t-shirt template is just that, an idea that you can have customized specifically for your group.  You can remove elements, change colors, add things like a verse our an existing church logo that you love.  All the designs are here to serve as an idea for your next group t-shirt.  The low minimum of just 12 shirts makes it a possibility for even the smallest group to show their unity.