When disaster strikes, the church responds as Jesus' hands and feet, commissioning workers, builders, and missionaries to serve in communities where the need is greatest. While the difficult work of relief has just begun, your church is responding to the call.
You need custom designed t-shirts for your missions/relief team and you need them fast. We want to stand with as you go and serve those who need you most.
FAST: This template is easily customizable and can be rushed into production right away. Most orders arrive within 7 days. But let us know if we can get them for you sooner. We'll do all we can to outfit your team for serving ASAP. UPS rush shipping is available.
FREE DESIGN: When you order your disaster relief t-shirts from Ministry Gear, you get a professional designer at your beck and call who can create the perfect design that will unite your team as you change the world. Did we mention disaster relief design is free?
Custom Designed Disaster Relief T-Shirts Fast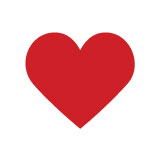 We Love Your Ministry
If we could convince you of one thing, it would be this –  our heart's desire is to serve your missions team as though we were part of your church. While we can't go with you to serve the disaster victims, we can stand with you in your effort to carry the love of Christ to those who need it.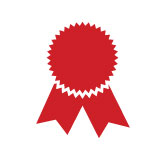 The Guarantee
We thrive on getting you the shirts you want, exactly as you want them! We also know that time is of the essence so we'll do everything we can to get your shirts to you in a jiffy. If your disaster relief t-shirts don't arrive just as you ordered and right on time, we will do what we can to take care of you!
Free Shipping
Your disaster relief t-shirts will be shipped via our FREE "Ground Service." Need it fast? Give us a call. "Rush Service" arrives in 8 days or less. Still not fast enough? MinistryGear's "Miracle Delivery" gets it to you in 3-6 days. Times reflect orders shipped within the 48 contiguous United States. Call 1-888-812-4044 for details, or visit our shipping & delivery page.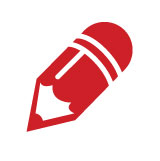 Free Design
Our designers set to work customizing the artwork to match your specific needs within hours of receiving your order. Professional t-shirt design is part of the deal. Want to get creative? We're happy to help you create a custom design that reflects your church's unique brand and mission!
We're here to serve you as you serve others.
---
It may sound odd, but we're not here for the t-shirts. Our passion is serving ministries like yours. We're a small team of talented designers who love serving the Lord with the talents He gave us. So we'll design great looking shirts just for you and make sure they arrive exactly when you need them at an awesome price. Thanks for giving us an opportunity to serve alongside you.