Isn't it wonderful to see the women in your church growing in grace and truth? The Women's Ministry at your church provides fertile ground for ladies to connect, refresh and take root in God's Word. Your Women's Ministry t-shirts can help unify the group with a fresh design and a message of hope.
Your upcoming ladies-only event promises to encourage each woman in her worship and prayer life. They'll enjoy laughter, tears, food, and fellowship – not to mention good old-fashioned girl talk.
You and your MinistryGear designer will work together to design a beautiful Women's Ministry t-shirt that looks great!
"Take delight in the Lord, and he will give you the desires of your heart." – Psalm 37:4
The ladies you serve in your Women's Ministry long to delight in the Lord. And as you encourage, equip, and motivate them, they begin to grow, pray and utilize their gifts for His Kingdom.
When considering a theme for your women's retreat or event, keep this in mind. They're seeking a renewal of relationship with God and their friends. They know that delighting in the Lord will lead to contentment, joy, healing, and strength. It's your job to facilitate and encourage them as they draw near to Him.
These cute new designs are free for you to customize as you see fit. Or if you've got an idea or theme of your own, let's make something from scratch. It's free!
SPRING into Women's Ministry Themes!
America's favorite season is Spring and what better time to host a Women's Ministry retreat, tea, or other event than when new life is just beginning to emerge. Here's a fun list of Women's Ministry themes that just sprung to mind.
This is just an excerpt. Read the original blogpost in full HERE.
S – Sow Seeds
The best season to grow a garden is also a great time to encourage the women in your church to sow in others the seeds of faith. In verse 7 of Isaiah 55, we find God's desire to turn hearts away from evil toward Himself. And we have a part in that action by speaking truth with word and action so that people of every tribe, tongue, and nation can receive God's pardon.
P – Practice Peace
It's difficult sometimes to rest in the peace God has for us. Perhaps the women of your church need to be reminded of the spiritual disciplines which focus attention on Christ and the peace He gives that passes all understanding. Isaiah echoes God's desire to communicate love and life to us in verse 3 of Isaiah 55.
R – Receive Refreshment
Like the April showers that bring May flowers, God's Holy Spirit is ready to pour out beautiful refreshment if you will only open your heart to receive it. It's such a beautiful promise of God, that if we will come, He will provide all that we need, and more (Isaiah 55:1-2)!
I – Invite Immanuel
Christmas comes just once a year, so it's easy to keep it in a box until it's time to decorate again. But when the angel said that Jesus would be called "Immanuel – God With Us," it wasn't just for 1 month out of the year. Jesus wants to be with us all year long. Isaiah 55:6 shows us that when Jesus comes close, that is the time to seek Him. So invite Jesus to be Immanuel, God with you, every single day. You'll be surprised how satisfying He can be when you open your door and welcome Him in.
N – Nurture the Nest
Mothers have an awesome responsibility. As it says in Proverbs 22:6, when we train up our children, they're likely to hold onto the truth throughout their life. Isn't it a comfort to know that what God nurtures, will become full-grown (Isaiah 55:10-11)?
G – Grow in Gratitude
What's the payoff of all this sowing, rain, nurturing, and pruning? Read deeply the closing verses of Isaiah 55 (v. 12-13). Spring brings about beautiful fruit that changes lives (yours and others') and lasts as God's Glory forever. But it's up to you to look around and recognize all He has done to stretch and grow you to where you are today. As Christ brings a fresh new Springtime to your heart, it's good to celebrate the amazing things He has done in you and around you. Your growth is all because of Him! Don't forget to thank Him.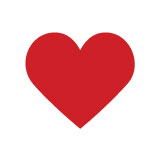 Ministry Is Our Heart
Your Women's Ministry is changing lives, and we want to be part of it. We hope to provide the very best custom-designed Women's Ministry t-shirts without hassle. That's our ministry to you. By the way, we'd love to see pictures from your retreat or event. We want to celebrate with you what God has done!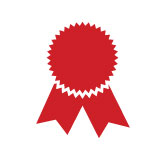 The Guarantee
Ordering t-shirts might be a new experience for you. Or maybe you've had a less-than stellar experience in the past. We've worked hard to create an easy process for you. We're confident we'll deliver the highest quality screen printed t-shirts you've ever had! And our custom shirts come with this guarantee. We're sure we'll deliver. If your Women's Ministry t-shirts aren't just right or arrive late, we WILL make it right!
Free Shipping
Did we say free? You've got that right. Your custom Women's Ministry t-shirts will arrive within 14 days via MinistryGear's FREE "Ground Service." Need it sooner? "Rush Service" delivers within 8 days. Still not quick enough? "Miracle Delivery" delivers in 3-6 days! Order times reflect orders shipped within the 48 contiguous United States. Call us for details at 1-888-812-4044, or visit our shipping & delivery page.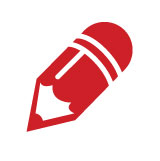 Free Design
If you think you're not creative, think again. You have a MinistryGear designer at your service to create an awesome design – for free! Free custom design comes with the deal. Bring your best ideas, your designer will help bring it to life. Together you can create, modify, or customize any design you can think of. Add your own logos and color combos. Soon you'll have a beautiful work of art that everybody will love!
Ministry First. Shirts Second.
---
Shirts are our business, but serving ministry is our passion. Like you and your Women's Ministry team, we're a group of artists who are passionate about Jesus. We use our God-given talents to serve churches, pastors, and ministries. We're honored to partner with you as we work unto the Lord. You've got better things to do than hassle with shipments and printing mistakes. Dealing with these details is our ministry to you. You'll get the best looking shirts, at a great price, and right on time. Thank you for allowing MinistryGear to serve you with your Women's Ministry t-shirts.