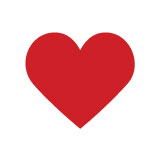 Ministry Is Our Heart
Your Women's Ministry is changing lives, and we want to be part of it. We hope to provide the very best custom-designed Women's Ministry t-shirts without hassle. That's our ministry to you. By the way, we'd love to see pictures from your retreat or event. We want to celebrate with you what God has done!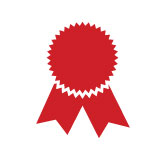 The Guarantee
Ordering t-shirts might be a new experience for you. Or maybe you've had a less-than stellar experience in the past. We've worked hard to create an easy process for you. We're confident we'll deliver the highest quality screen printed t-shirts you've ever had! And our custom shirts come with this guarantee. We're sure we'll deliver. If your Women's Ministry t-shirts aren't just right or arrive late, we WILL make it right!
Free Shipping
Did we say free? You've got that right. Your custom Women's Ministry t-shirts will arrive within 14 days via MinistryGear's FREE "Ground Service." Need it sooner? "Rush Service" delivers within 8 days. Still not quick enough? "Miracle Delivery" delivers in 3-6 days! Order times reflect orders shipped within the 48 contiguous United States. Call us for details at 1-888-812-4044, or visit our shipping & delivery page.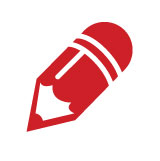 Free Design
If you think you're not creative, think again. You have a MinistryGear designer at your service to create an awesome design – for free! Free custom design comes with the deal. Bring your best ideas, your designer will help bring it to life. Together you can create, modify, or customize any design you can think of. Add your own logos and color combos. Soon you'll have a beautiful work of art that everybody will love!
Ministry First. Shirts Second.
---
Shirts are our business, but serving ministry is our passion. Like you and your Women's Ministry team, we're a group of artists who are passionate about Jesus. We use our God-given talents to serve churches, pastors, and ministries. We're honored to partner with you as we work unto the Lord. You've got better things to do than hassle with shipments and printing mistakes. Dealing with these details is our ministry to you. You'll get the best looking shirts, at a great price, and right on time. Thank you for allowing MinistryGear to serve you with your Women's Ministry t-shirts.
Request a Free Design Mockup