Let's go to Haiti! Your ultimate Haiti mission trip t-shirt design is almost too easy to get. Check out tons of great designs that you can customize to match your mission perfectly. MinistryGear's friendly and expert artists are here to modify an existing design or create a new one for free!
Make your Haiti mission trip a trip to remember with customized team t-shirts from MinistryGear. Let us help you create the perfect design that expresses your heart and vision for the people of Haiti. Customize your shirts to match the project and theme exactly. Whether you're going for evangelism, building and construction, sports camps, poverty assistance, water wells, or VBS, you've got an expert designer on hand to help your team express their mission and raise awareness with the shirts they wear. We love talking to you on the phone so that we can hear about your trip and what you hope to accomplish while in Haiti. Let us create a the perfect design for your Haiti mission trip t-shirts. 
Share your ideas with us. We're passionate about the talents God gave us and can't wait to bring your ideas to life. 
---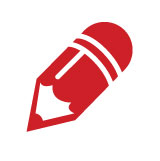 Free Design
We love designing for mission trips! So we decided to do it for free! Pick a design template you love and we'll customize it. Can't find one you love? Request a free custom design!
Free Shipping
Ground shipping is free with all orders. After you approve your order, your shirts will go into production & arrive 2 weeks later. Review our Shipping & Delivery page for details.
Mission trips are our mission.
---
We got into the t-shirt business by creating cool designs for the youth group and mission teams at our church. Today, we keep that tradition strong by partnering with you and your mission teams to create designs that express the excitement and vision you have for your trip to Haiti. Your MinistryGear team can't wait to serve you as you serve Christ by going where he sends you.