Go. Serve. Love. South Africa! You'll find the perfect mission trip t-shirt design for your South Africa team right here. If you've got other ideas, we'll create a custom design for you for free! Browse designs to find great ideas for your mission team. You've got an expert MinistryGear designer waiting to help you create the right design quickly!
It's our goal to make your team look amazing and united in custom-made S. Africa mission trip t-shirts by MinistryGear. An expert designer will help you create the perfect design to match your team's mission and your passion for the people of South Africa. As you serve them with poverty relief, water wells, kids ministry, building and construction projects, evangelism, and sports camps, your team will look united in t-shirts they love. Thanks for letting us play a small part in helping you accomplish the mission God has given you. Your S. Africa mission trip t-shirts are just a few days away. 
Got your own ideas? We'll use our talents to make your cool ideas come to life. 
---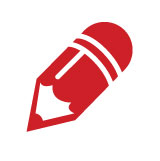 Free Design
Mission trips make us smile! Ministry is our passion so that's why we give away free custom design. Pick a design and our expert artists will modify it to fit. Have your own ideas? Request a free custom design and we'll create it for you.
Free Shipping
Every order comes with free Ground shipment. Once you approve your mockup to go into production, your shirts will arrive 2 weeks later. Review our Shipping & Delivery page for details.
Our mission is your mission trip.
---
We do t-shirts for 2 reasons. We love great design and we love serving churches, ministries, and missions. So we want to partner with your mission teams to create awesome designs that inspire excitement and vision for your South Africa mission team. You've got an expert MinistryGear artist who's waiting to serve you as you go where God has called you.