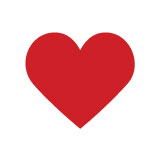 Custom Design Service
Great church t-shirt starts with great design, and with us thats easy with free custom logo design for churches. Together you and your designer can make a shirt that your church will want to wear again and again. We're in this together.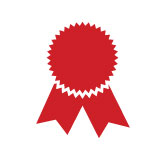 Guaranteed On time
Get T-Shirts delivered in 2 weeks or less with MinistryGear's free ground service! Or 7 days or less with rush delivery. Miracle delivery can be a lifesaver when you need shirts even faster. We're here to make sure your shirts get there on time.
"Working with people who love serving ministry makes all the difference."
---
It's not about the shirts. It's about ministry. And we want to help you serve your community well. You'll get the best quality, price, and design for your church logo shirts. Choose from hundreds of templates ready-made to be for your ministry. Or create your own design! Upload a simple sketch or a finished design. Your MinistryGear design expert will work together with you to create a shirt that reflects the heart behind your church. Custom design and 2-week shipping are both free. Choose a template and request a free mock-up to get started.
Expert Design Help Is Yours
When you request a custom design, an expert designer is assigned to help you create the logo shirt you always wanted. We'll walk with you every step of the way. And custom design is free for your church. Request a free mockup today.